(Cleaning, Organizing, & Home Maintenance Tips for Making Your HOME a HAVEN)
As I work my way through my home's living spaces to tackle my "It's FALL Y'ALL Clean-Up Challenges", I realized that I systematically work my way around the room.
I always start at the top of the room and work my way down, saving floors for last.
I dust hutches, buffets, and curios before dining room table tops and/or side tables.
This way, as I vacuum air vents...dust crown molding and/or chair rails, table tops, etc. any dust and dirt that does fall or doesn't get collected by the vacuum attachments goes onto the floor or next lowest surface that hasn't been cleaned.
By saving the floor for last...I do not have to go back and repeatedly mop and/or vacuum the hardwoods or carpet.
Simple...and logical...(but sometimes logic defies me!) :)
Linking up with the ladies at...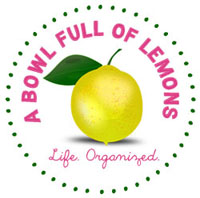 ...for their
One Project at a Time Tuesday Link Party
.